The Easiest Way to
Book a
Car Online!



Car Hire Gozo

Mayjo car rentals has a fleet of modern cars and a variety of models to ensure maximum customer satisfaction and value for money as per the company`s mission statement
| We have got more than one solution for you ! | What is included ! |
| --- | --- |
| You don`t want to keep waiting for public transport ... | 18% Government Tax |
| You want freedom of movement with no time restrictions. | Comprehensive Insurance |
| You want something comfortable. | Delivery and Collection |
| You want a relaxed holiday! | Unlimited Mileage |
| | 24 Hr Breakdown Service |
| | No Hidden Charges - No Credit card blocking |

Our promise:
Mayjo care for the well-being of its customers and thus all cars are properly checked and valeted before each rental. All customers are provided with clean and well maintained cars. Mayjo is environmentally conscious and provides low emission vehicles. 24Hr roadside assistance ensures our clients are promptly assisted.
Whether you are travelling for business or leisure purposes, we will provide you with a service customised to your personal needs!
Car hire in Gozo is a must allowing freedom and flexibility. We aim to be different from other companies by offering a value added and quality service while keeping prices low with no hidden charges and no credit card blocking upon rental.
Are you travelling alone? With a group? Are you on business? Or with your family? Mayjo Car Rentals has a fleet that will cater for your specific need from an economy to full-size car to a minivan and for the more adventerous 4X4 Jeeps. Safety of all cars is a must. For families with young children we offer high quality cars equipped with babyseats at your request and all necessities required in line with our four concepts: safety, reliability, comfort and quality.
While the company is aware that unforeseen circumstances may occur, it aims to ensure that any complaints are resolved in the interest of its customers to make sure that their holiday or business trip is a truly memorable one.

Some of Our Customer feedback:

Barry & Deborah Gray, Wimbledon, London
"During a period of ten years, visiting Gozo twice a year, Mayjo was always our first choice in car hire. Reliable, friendly, ever helpful and always value for money, there was never a time when the service they provided was anything other than FIRST CLASS. This is borne out by the fact that on visiting Gozo last summer after an absence of sixteen years, Mayjo remained our car hire company of choice, still upholding the values and service so often hard to find in today`s market."

Brenda Wayne, UK
"I have been using Mayjo car hire regularly for the last thirty years and have never been disappointed in the efficiency and charm of your service. All transfers and pickups have gone according to plan and there has always been a car waiting for us to pick up on arrival in Gozo. The firm deserves and receives my undivided loyalty."

Bev Bingham, UK
"We would not hesitate to recommend Mayjo as a highly reliable car company. Our experience shows that Mayjo`s staff are very pleasant people with whom to negotiate a booking. However, of equal importance is the reliability of the company in ensuring that all communications are dealt with promptly, connecting taxis from/to MIA, and collection and return arrangements for the cars could not be better. Of course we are always looking for a good hire rate, but it would be difficult, though not impossible, to improve on the rates recently charged."

Polly Rubinstein, UK
"My family have been renting cars from Mayjo since their earliest days in the late 1960s - and we have never been disappointed. As a family firm, they offer a personal service and are always really helpful and friendly. They arrange airport pick-ups and transfers, for ourselves as well as guests staying at our house, so it is very important that they are reliable. We have never been let down. Prices are very reasonable and the cars are always of a high standard and if there are any problems, they are sorted out quickly and easily, without any fuss."

Andy Quinn, UK
"My family and our friends have used Mayjo for more than 15 years of regular visits to our house in Gozo. The staff are always friendly and they are so efficient, right from the booking, through pick-ups at the airport, transfers to Gozo, car delivery and returns to the airport. We have never had a mistake, everyone is completely reliable and the service they offer represents absolutely first class value for money - we have no hesitation in recommending them."

Gordon Holt, UK
"I have been renting cars from Mayjo for many years as a regular visitor to Gozo. The impressive thing about this firm is their efficient friendly service, and I cannot think of any time when I have been less than satisfied. I always recommend Mayjo to others as I am confident of continuing high standards."

Jane and Clive, UK
"We have found your company to be efficient and helpful. Our dealings have been a pleasure. Nothing is too much trouble. We will and have recommended you to our friends."

Manuel Bedini and Domenico Garafolo, Italy
"Our relationship with Mayjo Car rentals is not just a supplier/customer relationship. We have always found the highest cooperation and availability in your offices and also a very serious will of problem solving. Taxi service has been very precise, reliable and with good quality cars and we can only tell good things about it".

Heidi Mueller, Germany
"There are a lot of car rental companies in Gozo, Malta and all over the world. However, for us and as recommendation to our friends in Gozo, Mayjo Car rental is the only solution. It`s the easiest way to come to the island and to move on the island, without big formalities, always with a personal and friendly service, punctual and with fair prices! We`ll come back soon, plan to sell our car and will rent one from Mayjo!!"

Elisabeth Lindberg, Valby, Denmark
"We have been renting cars from Mayjo since we first bought our house in Xaghra in 1990. We have been very pleased with everything, the cars, the taxi service and the friendly and helpful staff that have always made us feel that we were indeed valued customers. With the introduction of e-mail, the system has become even easier, and we always get a prompt reply to our reservation requests that cover both care hire and taxi service between the airport and the ferry. It is very nice upon arrival at the airport in Malta to be met by a well-known face - much better than having arguments about taxi fare with unknown taxi drivers!"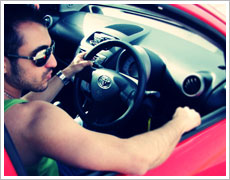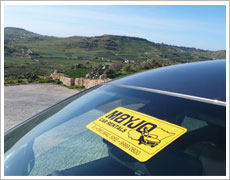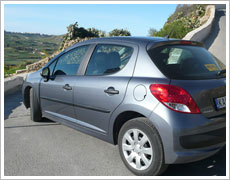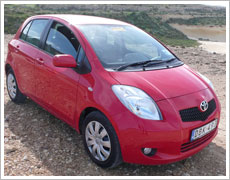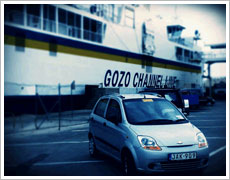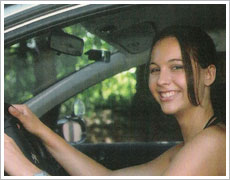 Loyality to our Company Rewards You!
Over the past fourty years we are proud to say that we built a successful relationship with our customers and won their trust. Many customers have been loyal to our company and kept using our services each time they have come to our island. The company is thankful to all of its many loyal customers and thus always guarantee them special rates and treatment each time they use our service.
Mayjo continues to strive to give the best possible personalised and professional service to all its clients.

Our Links
Our Tours
Contacts
Victoria Head Office
Fortunato Mizzi Street
Victoria, Gozo,
VCT 2573, Malta.