Gozo is a special place to celebrate the beauty and wonder of Christmas. Like all religious festivals in the Maltese islands, Christmas celebrations engage many senses. The Christmas story is related through elaborate cribs, festive lights, live re-enactments of the Nativity scene, hearty meals, mulled wine and the warm atmosphere of Christmas markets, traditional songs played in village squares, church concerts and midnight masses. Locals love to celebrate Christmas and you can feel the festive atmosphere all around the island.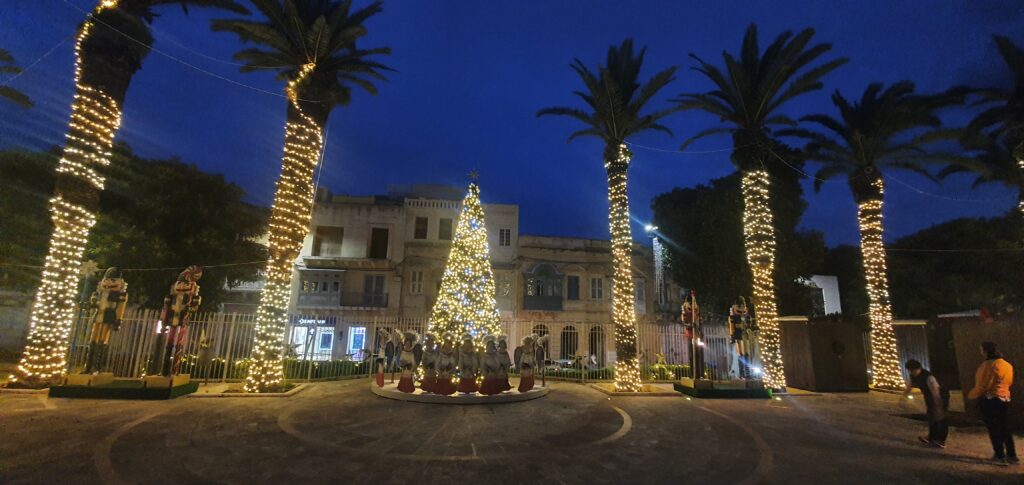 Not just the streets, but many private homes are decorated with lights, cribs and displays of baby Jesus and angels. Most villages will have exhibitions of cribs and nativity scenes throughout the month of December.
The remarkable life-size animated crib in Nadur and the nativity village in Ghajnsielem are not to be missed. Local participants in period costumes and animals take part in these crib exhibitions that re-create various Bethlehem scenes. After complete closure in 2020, Bethlehem f'Għajnsielem will re-open on selected dates in 2021, although with several restrictions and limitations in place.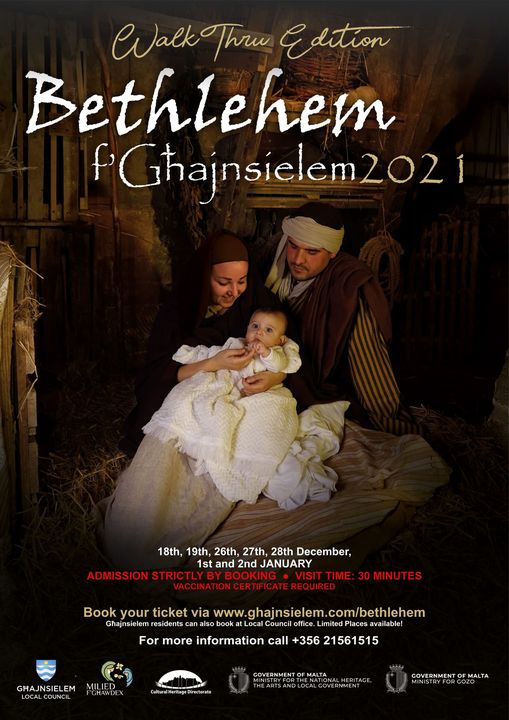 During the festive season, several carol services and Christmas concerts will take place in lavishly decorated churches all over the island.
On Christmas Eve, many villages will have local processions with Baby Jesus, followed by pageants, carols, concerts, and a Midnight Mass with the traditional child sermon, where a young child addresses the congregation. The child sermon, a retelling of the Nativity story, is given by a boy or a girl between the ages of 7 and 10. This is considered to be a great honour and is usually prepared for months in advance.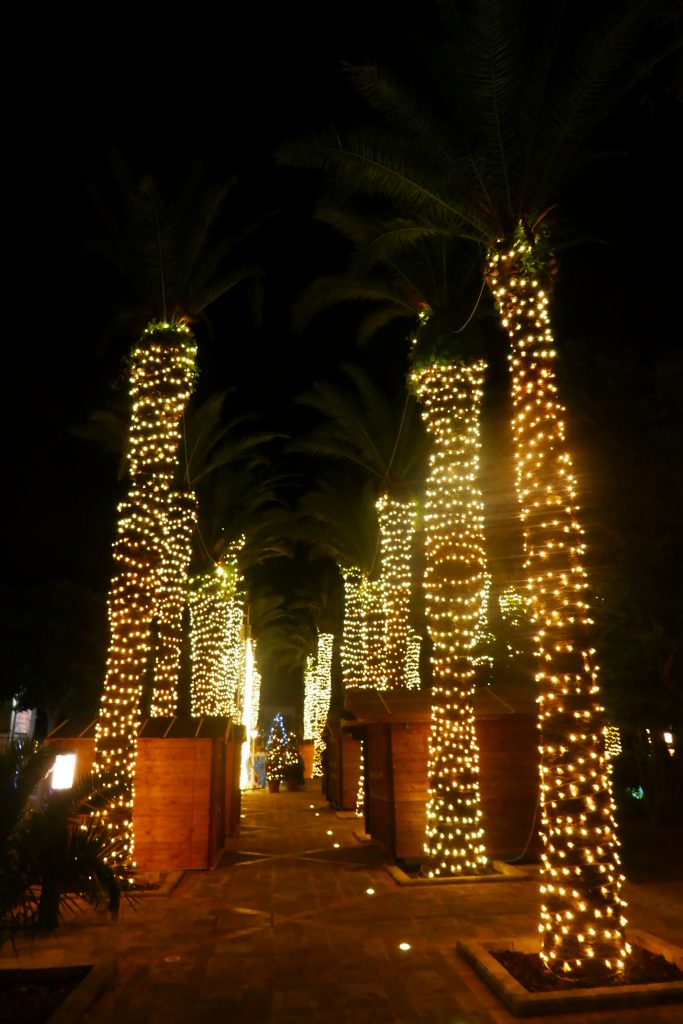 Christmas Day is usually quiet as it is considered family time and all the families reunite together for a Christmas lunch. It is a sumptuous meal, often with enough food to feed the whole family for a week. Traditional Christmas foods include mince pies and Christmas pudding – both a British influence, baked pork or chicken, a chestnut and chocolate drink, and "honey rings" – pastry filled with a blend of marmalade, sugar, lemon, oranges, mixed spice, cinnamon, vanilla and syrup.
Various indoor parties, events and outdoor celebrations are held on New Year's Eve. In Victoria, a New Year's Eve outdoor party will take place with live music and fireworks at midnight.
Several hotels and restaurants on Gozo will also be offering Christmas Eve dinner and Christmas Day lunch, as well as New Year's Eve gala dinner.
Below are some of the major events and attractions taking place on Gozo during the festive season. For a full list of events and activities, go to Christmas in Gozo 2021
CHRISTMAS MARKETS 2021
Orvieto Square, Kercem
Date: Mon, 6th December till Sun, 12th december
Time: Monday to Friday 4.00pm – 8.00p,, Saturday 4.00pm – 09.00pm, Sunday 1.00pm – 08.00pm
Munxar Square, Munxar
Date and Time: Saturday 18th December 7.00pm till 12.00am, Sunday 19th December 10.00am till 05.00pm
CHRISTMAS CONCERTS AND CAROL SERVICES 2021
Sounds of Christmas
Date: Saturday 11th December
Time: 19:00
Location: Conventual Church of St. Francis of Assisi, St. Francis Square, Victoria
Carolling Christmas
Date: Monday 13th December
Time: 20:00
Location: St. George's Basilica, Victoria
Pop into Christmas – 5th Edition
Date: Saturday 18th December
Time: 20:00
Location: Independence Square, Victoria
Feel the Magic of Christmas (24th Edition)
Date: Sunday 19th December
Time: 20.00
Location: Astra Theatre, Victoria
Leone Grand Christmas Concert
Date: 23rd December
Time: 20:30
Location: Aurora Theatre, Victoria
DRIVE-THROUGH EXPERIENCE 2021
Meet and greet Santa Claus and other Christmas characters whilst staying comfy in the car
Date: 18th December 10.00am till 07.00pm
Location: Along Wileg Street, Qala