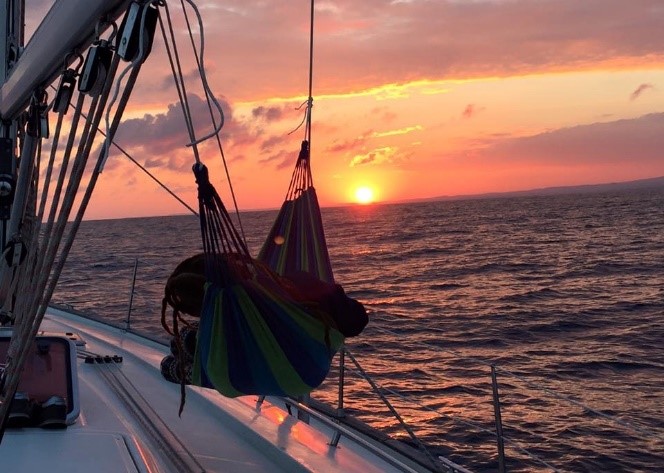 Imagine gently rocking on the waves in the soft breeze, soaking in the Mediterranean sun, and exploring hidden coves and beaches from the comfort of a private yacht. A day to re-generate and re-connect with yourself in a warm, sensual and idyllic sanctuary in the middle of the sea. Relaxing on deck of a private yacht in tranquility and comfort, enjoying a siesta in a hammock, or swimming and exploring a Mediterranean island.
In a privately chartered boat, you can enjoy this and much more for your relaxing day at sea! Your yacht is equipped with a kitchen, toilet, shower and snorkeling equipment, including a stand up paddle board to use free of charge. You can cook, eat, relax on the deck and hammocks, swim, snorkel, go to land and walk on the island of Comino.
The boat will collect you either from Mgarr in Gozo or Cirkewwa in Malta. A skipper accompanying you on the boat can provide info on bays and coves around the islands of Gozo and Comino. If the weather permits, the skipper will sail a bit and then anchor in a beautiful bay in Comino or Gozo, but typically in Comino.
For lunch, you can enjoy snacks – dips, crackers and traditional Gozitan cheese, as well as a glass or two of wine or beer. Snacks and refreshments will be provided, and you can of course bring your own food and drink, as well.
A perfect way to enrich your holiday is to relish a day at sea at your own pace and following your own programme, leaving the cares of the world behind and allowing the waves to gently lull you into tranquility.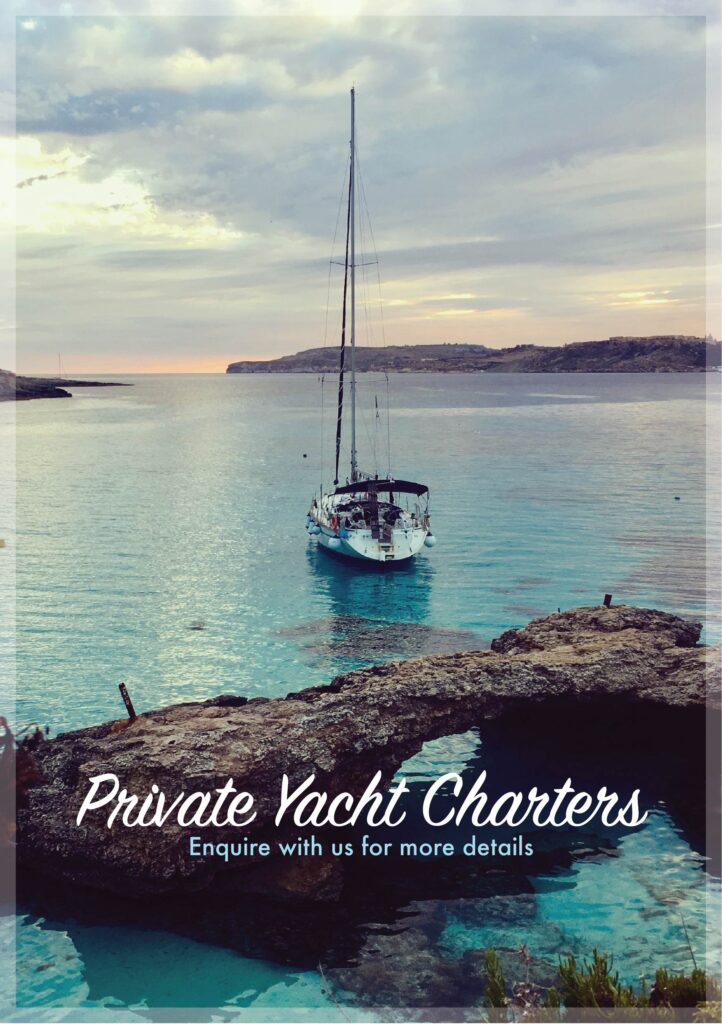 Contact here for more information on pricing and availability of a privately chartered boat. The Yacht can carry up to 11 people