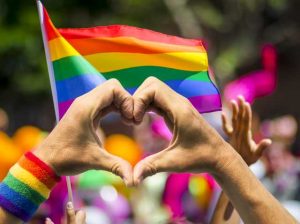 A tiny nation in the center of the Mediterranean, Malta is one of the most gay-friendly countries in the world. Due to its small size, Malta doesn't have any dedicated gay neighborhoods, nor can it boast many venues that are exclusive to LGBTQ community. However, the Maltese islands still have a vibrant gay scene and plenty of events and activities to check out.
Malta hosts its annual Gay Pride in mid-September, a week-long event featuring parties, concerts, movie nights and other activities, culminating in the Pride parade along the streets of Valletta.
Gay Rights in Malta
Malta is one of the very few countries in the world which has made LGBTQ rights equal at the constitutional level. On the one hand, it is still a strongly religious and traditional country. It is the only European country that does not allow abortions, and divorce used to be illegal until 2013. On the other hand, however, much has changed in the way of LGBTQ rights in the recent years and currently Malta is one of the leading countries in the world when it comes to gay rights.
Malta passed the marriage equality legislation in 2017 and gives adoption rights to gay couples. It was also the first country in Europe to ban conversion therapy. Maltese legislation allows the legal option of choosing a third gender, X.
Being a conservative country, Malta does not have the flamboyance of big cities with known gay culture. However, public displays of affection are completely safe — although, like everywhere, discretion is advisable for persons of any gender.
Gay Bars in Malta
Malta does not have a dedicated gay area, and only a handful of bars which cater to a gay crowd. Seen from a different perspective, any bar can be a gay bar, as Malta is a very LGBTQ-friendly country. This being said, there are a few places worth checking out.
Located on Main Street in the town of Rabat, The Birdcage Lounge features live music, karaoke and occasional drag shows. The highlight of the bar is over 70 different types of whiskeys.
This is a Sunday all-day monthly event that takes place at various locations. It's a great way to meet the island's LGBTQ community, dine out, enjoy a drag show, live music, cuuuute Maltese guys and plenty of banter. For the latest info about their next event, check their Facebook page.
Maori is a cool lesbian-owned bar located right on the waterfront of St Elmo Bay overlooking (and named for) the wreck of the HMS Maori. They host monthly queer dancing nights like LipGloss Chrome, which usually takes place on Saturday. It's a popular hangout for local artists, poets and musicians who come to drink, dance and trade inspiration.
Additionally, in Valletta, the many unique bars of Strait Street are very gay-friendly, and host gay meetups or themed events.
Gay Events and Parties
Lollipop are fabulous gay parties in Malta which happen once or twice a month, and are totally worth visiting if you happen to be in town. For Lollipop updates check out their Facebook page or Instagram.
Every few months, S2S throw a huge themed gay party. Some of the best are for Pride in September, the Dia de los Muertos in early November and the parties in Rabat during the summer months like Super Bordello in mid-August.
Michelangelo Club Lounge
Located in a pedestrian-only alley off St. George's Road in St. Julian's, Michelangelo is the official gay club of Malta open every night from 10pm. It gets particularly popular on weekends, especially with their themed nights. 
At Queen Victoria City Pub in Valletta (20 South Street) every Saturday at 20:00, level -1. Free entrance.