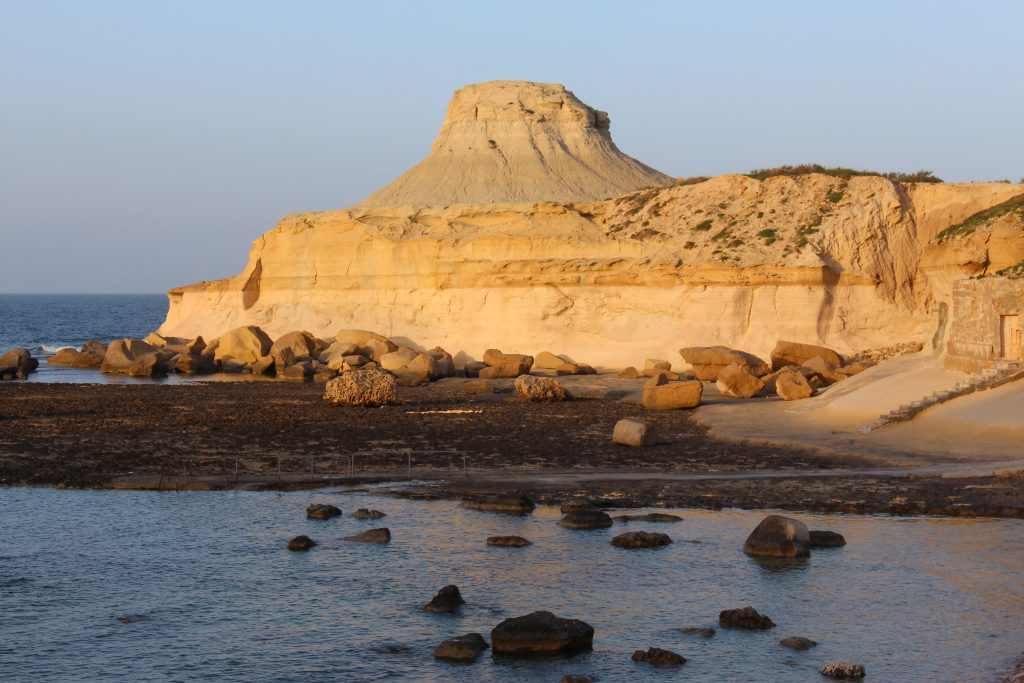 Spring is a beautiful time to visit Gozo. The island is typically at its greenest after the winter rains, with blossoming flowers and trees, as the sun begins to warm. Coming from the dark bleak winters of Northern Europe, one can enjoy the warmth and the colours, soaking in the Maltese sun while it is still not too hot.
Gozo has a lot to offer a visitor who wants to enjoy the peace and tranquility of the island, before the tourists arrive en masse in the summer months. The natural isolation of being on an island gives Gozo a unique vibe. It is both carefree and culturally rich. Ultimately, Gozo is about being, rather than doing. From hiking and diving to getting lost in side streets, or meeting strangers in a village pub – whichever way you choose to spend your holiday is sure to leave you with joyful memories.
Enjoy the beach
The beaches of Gozo are still largely empty in spring. In peace and tranquility, one can enjoy the sun as the waves gently break on the shore. Gozo has many beautiful beaches, rocky or sandy. Outside the busy summer season, it would feel like having a private beach to yourself most of the time. As spring slowly moves into summer, and the water begins to warm up, those who are more adventurous can enjoy a very refreshing swim.
Nature walks
A walk among the green fields with blossoming flowers under the bright sun is good for the body and soul. Once again, apart from the busy season of Holy Week and Easter, Gozo is much quieter in spring than it is in summer. For those looking for tranquil nature walks or watching the sun set into the sea, Gozo in spring is a perfect destination.
Holy Week and Easter
Gozo celebrates Holy Week and Easter with much fervour and religious passion. Every village has Good Friday processions, Last Supper displays and commemoration of the Way of the Cross. On the hill opposite Ta Pinu basilica in Gharb, one can find life-size statues of the 14 stations of the Way of the Cross, in a stunning natural environment.
On Maundy Thursday, it is common to visit the altars of repose in seven churches, and most of the churches in Gozo will stay open until late at night. And finally, on Easter Sunday, the processions with the statue of the risen Christ take place in many villages .