Gozo, with its romantic beaches, crystal clear waters, stunning views and 300 days of sunshine is a perfect Mediterranean wedding destination. Receiving tourists all year round, Gozo has plenty of accommodation options for any amount of wedding guests, and a lot of venues to choose from. Whether one is looking for an intimate ceremony with only the closest friends or a large-scale feast with hundreds of guests, Gozo has something to suit every taste.
The island is compact, yet with plenty of quiet spots and places of natural beauty. With its good selection of wedding venues, Gozo is home to many talented artists, photographers, florists and wedding organizers from all over the world. A ceremony on a romantic beach with the backdrop of the blue sea and cliffs, a quiet wedding in a traditional limestone farmhouse, or a traditional ceremony in one of the impressive churches – your special day will be unforgettable whatever one's preference or budget.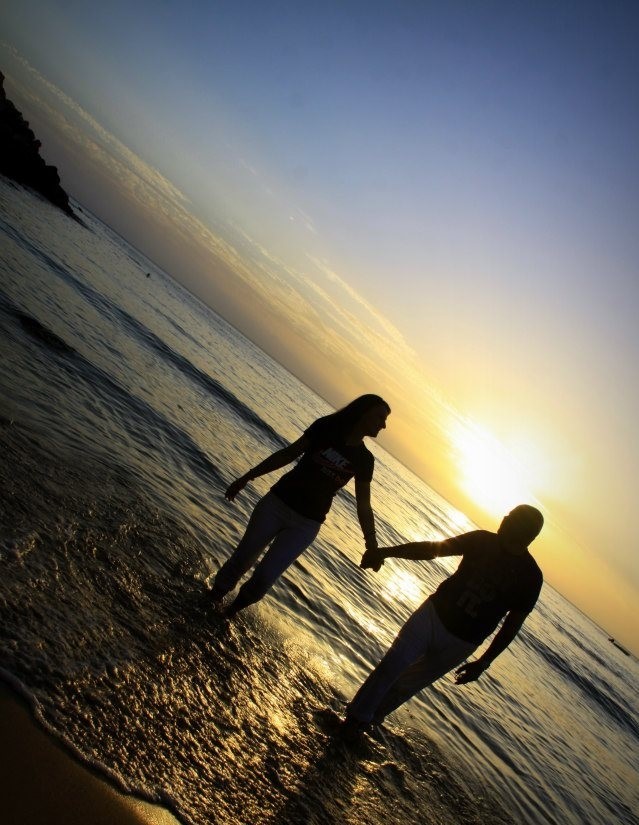 Gozo, like Malta, is predominantly Catholic. Most major religions are also represented on the Maltese islands, albeit in small numbers. Choices, however, are not limited to religious weddings. One can choose a civil ceremony, a ceremony for the renewal of vows, or a religious blessing of an already existing marriage. LGBTQ marriages are fully legal under Maltese law.
In Malta, any religious (or independent) wedding ceremony needs to be preceded by registration at the Marriage Registrar's Office. There is no requirement to be a resident of the Maltese islands. The main list of applicable rules and regulations to get married in Malta and Gozo can be found here.
The choice of possible venues for wedding ceremonies is very wide. Obviously churches or other religious gathering spaces for a religious wedding, but also wedding halls, hotels and restaurants, beaches and sites of natural beauty, conference rooms or unique traditional farmhouses. It is possible to conclude a marriage at the Registrar's office, or to have the Registrar officiate at a marriage ceremony in any other suitable location (notable exclusions are private beaches and poolsides).
Religious weddings can be concluded by the respective religious communities where own rules and regulations apply. It is advisable to contact the community well in advance, to make sure all the necessary paperwork is ready by the wedding date.
Most quality big hotels on the island offer wedding packages and will also help with guiding through the formalities and paperwork. There are many choices for a wedding reception, such as a buffet (which is more typically Gozitan) or a sit-down dinner in a quality hotel or an award-winning restaurant. One can choose to have a more rustic ceremony and a reception in a winery, or a classic wedding at the picturesque Citadel with its 360-degree views over the whole island.
For an intimate wedding limited to only the closest friends or family, one can consider a traditional farmhouse. Many Gozitan farmhouses are several hundred years old, typically tucked away in a quiet location, with massive limestone walls and old original beams. They often have a pool and a rooftop terrace, and sometimes additional features such as a gym, sauna or Jacuzzi.
Whatever one's choices or intentions, Gozo is sure to offer some unforgettable memories of a special day. Many couples have also chosen to spend their honeymoon on the romantic island. There are many choices of romantic accommodation: idyllic converted farmhouses, coastal retreats or understated luxury hotels that blend in perfectly with their surroundings.