Ramla Bay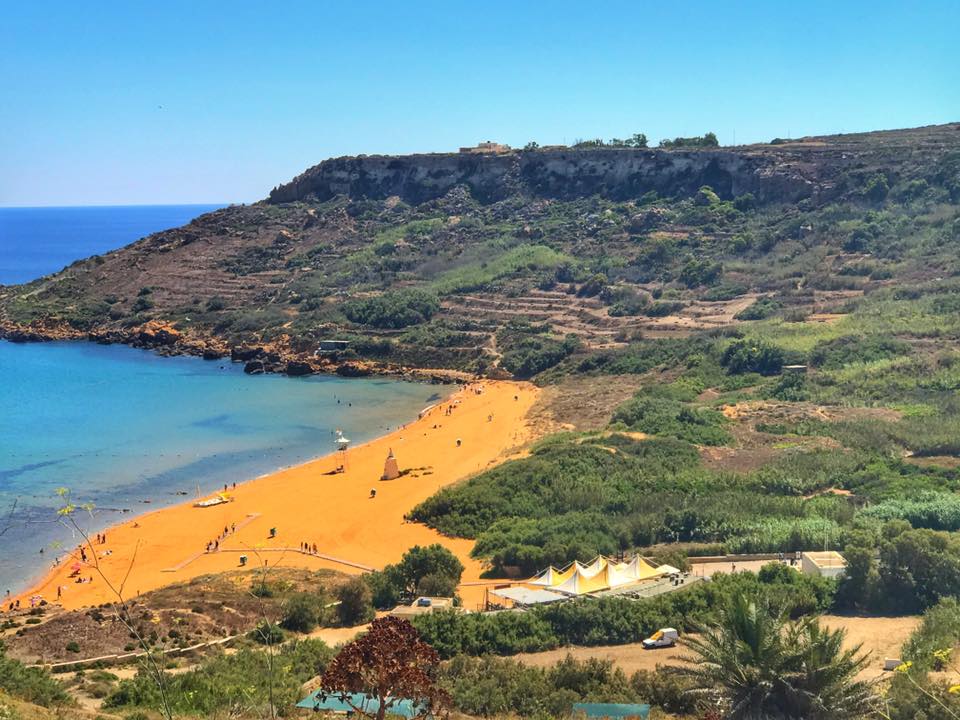 A beautiful sandy beach, Ramla Bay is the biggest beach on Gozo. Thus, even in the height of tourist season, it never feels too overcrowded. With its reddish sand and surrounded by dunes and undeveloped farmland, Ramla Bay retains its wild and rugged beauty. Fully equipped with loungers, the beach has lifeguards, showers, toilets, a couple of cafes and limited parking.
Mgarr ix-Xini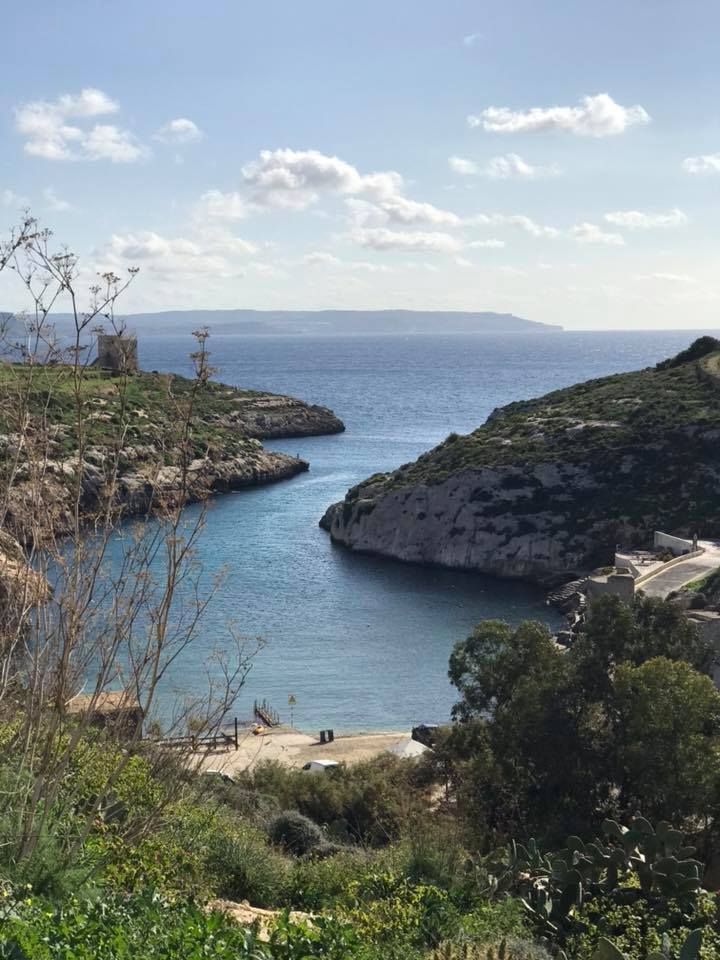 Surrounded by fjord-like cliffs, Mgarr ix-Xini is a narrow rocky beach, secluded in a deep inlet. Remarkably, this stunning beach was a setting for the film By the Sea by Angelina Jolie and Brad Pitt. It is beautiful fjord-like scenery in a tranquil and picturesque environment. It is also popular with divers due to its caves and a nearby shipwreck.
Hondoq Bay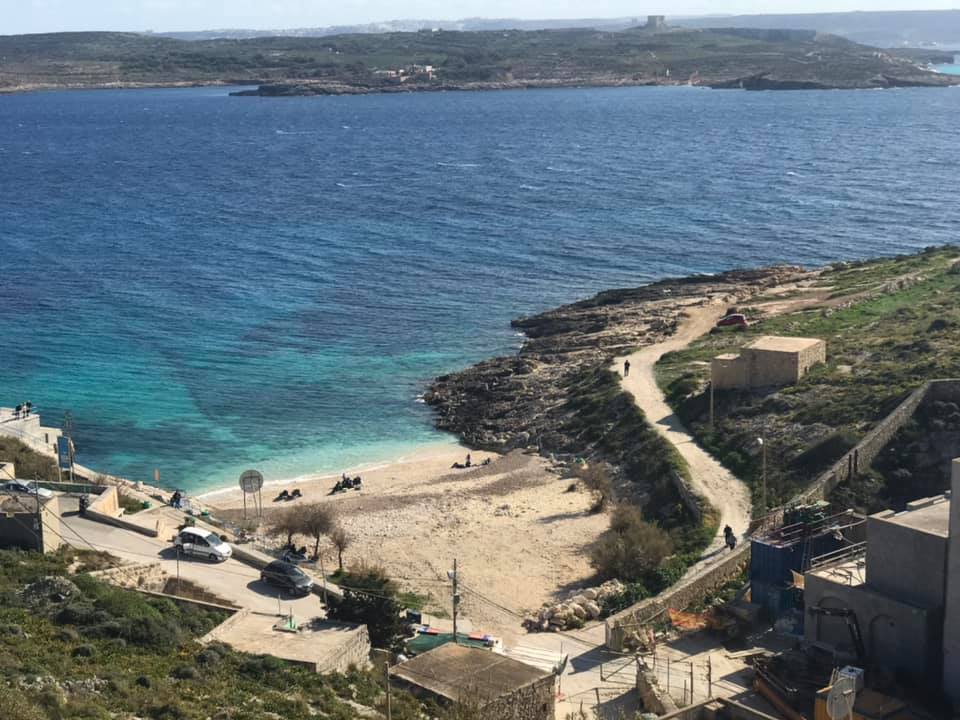 In the village of Qala, this beautiful small pebbly beach overlooks the island of Comino and the Blue Lagoon. There are places to swim either off the rocks, using ladders to go into the water, or from the pebbly beach itself, which is popular with locals and tourists alike in the summer months. With lifeguards, showers and toilets, the beach is well maintained and also features food kiosks and a lovely cafe in the summer months. In winter, the beach is deserted, and is a wonderful place to relax on a sunny day.
Dahlet Qorrot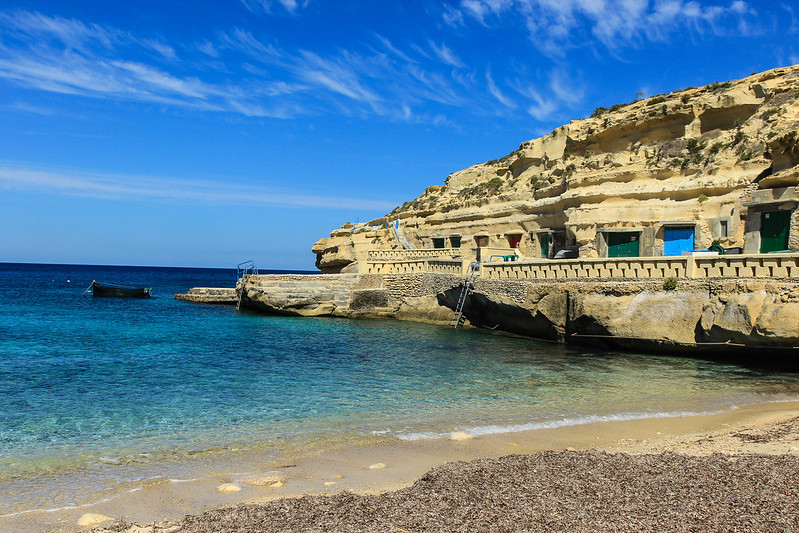 Dahlet Qorrot is a little cove in the village of Qala, very popular with the locals, and never too crowded. The beach is pebbly with some sandy areas and is perfect for a lazy day of relaxation. With colorful boat houses built into the cliffs, has a bit of an old days feel. The area around is some of the most spectacular scenery in Gozo, with rocky terrain and almost Lunar landscapes, and is very popular for hiking. The beach is down a fairly steep hill, and one would ideally need a car to reach it. It has toilets and a small food kiosk, but no showers.
San Blas Bay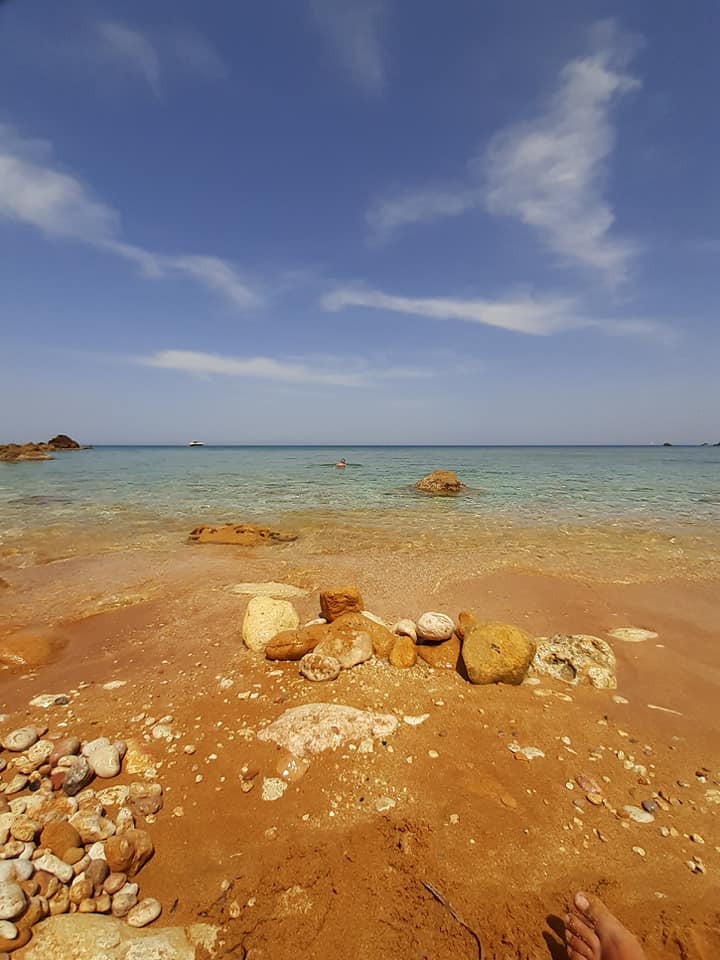 San Blas is a small peaceful sandy bay which can be reached from the village of Nadur.  The sand of this secluded beach is the same as that of Ramla, orange-reddish in colour.  In fact, some describe San Blas as a mini version of Ramla Bay.  The beach is usually not too packed up even in high season, as is accessible only by going down a very steep hill.  A car can only take you half way down the hill.  The countryside surrounding this unspoiled beach is truly stunning.